R. Todd Stephens, Ph.D.
Authored Books
11405 Big Canoe
Jasper, GA
Email: todd@rtodd.com
---
Defining Your Value in a Web 2.0 World
Trademark 2.0
Globalization has taken on a whole new definition and meaning since 1999 when only a few organizations sent work overseas during the Y2k crises. Today, just about every organization is trying to stay competitive by sending operations, development, and design to countries such as India, China, or Russia. For the information worker the facts can be unnerving to say the least. While the percent of jobs lost due to outsourcing remains in the single digits, no one can deny the trend of exponential growth will continue. With research firms continuously publishing reports on how organizations can leverage technology from these countries, there will be no shortage of fear in the coming years.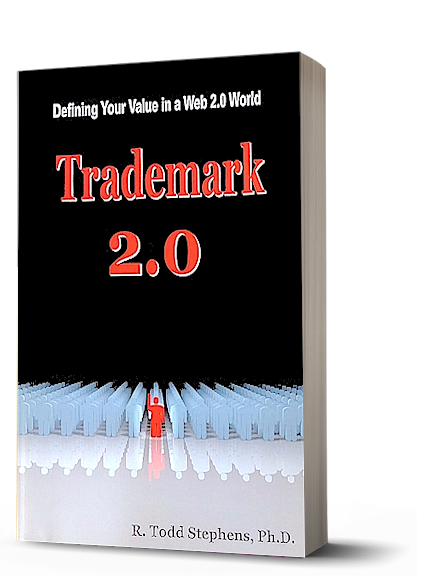 Get it Now
Sample Chapter
"Many of the author's points challenge conventional thinking and really made me re-evaluate some of my career and personal marketing plans. I really enjoyed some of the marketing ideas and intend to pursue several of them. I highly recommend this book to anyone in the IT or high tech world"